This article, Hibridragon, is property of Hibridragon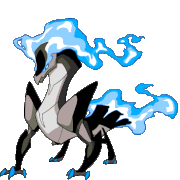 Yo! Hibridragon here; thanks for visiting my profile page! You can call me Hibri, Hibrid, Dragon, HD, or anything you prefer. I'm an adult male and a regular editor here, contributing my best to make this Wikia look great while applying various ideas that I have in my mind into the Bleach Fanon universe. As my username suggests, I'm all about hybrids and dragons, and I love editing! :D Don't be afraid to chat me over my message wall; I won't bite or breathe fire, or...anything for that matter. I'll still reply to your heart(s)' content, though!
Although in the past I've worked on so many things, I'm currently focusing on everything about this guy: Theo Sternlink. Feel free to check 'im out.
Community content is available under
CC-BY-SA
unless otherwise noted.