Username
This user has made 2,434 edits.

My Real Name in Japanese

Basic Info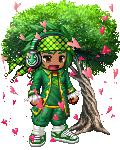 Age: Not telling you petefiles
Gender: Take a whack at it
Sexuality: Whatever you want it to be lol
Relationship status: Sadly Single :'(
Politics: Ughh
Religion: Christian
Sexyness level: Uhh depends lol
Other Ways To Contact Me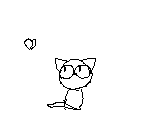 I have a Facebook and a Myspace. Feel free to add me :)
I check these often enough, I wont add you if you dont have a pic.
Templates and Other Pages I need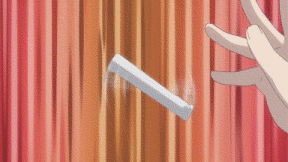 Articles
Interests
Naruto
Bleach
Drawing
Being mean
Texting (just ask)
Facebook (just ask)
Shotokan Karate (I am am an one I am a black belt and an instructor)
Calling people "babe" lolz
Favorite Foods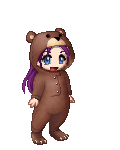 Sprite
Cheesecake
Churches Chicken
Salad
Really anyhing is good to me except ocra
Favorite Music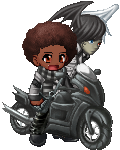 R & B
Dance/ Techno
J-Rock and J-Pop
Jazz
About me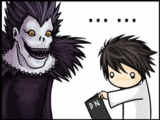 I'm a pretty easy going person, I love being crazy and random (it's what I do best). One thing I cannot stand is judgmental people. People who judge others for their appearance, sexuality, political affiliations, and religous preferences and make them feel ashamed of it need to jump off a cliff. God made us all different, for you to tell someone that they are a bad person because they are like that is like spitting in God's face! In my free time I love to draw, text, write poetry and other stuff. When it comes to my love life I am very romantic lol. I don't believe that cheating is acceptable you should be faithful and if your partner loves you enough you should talk things out. I listen to everyone unless of course your life is like a Jerry Springer episode and everyday someone is getting shot or having a baby or something else crazy. People who are themselves and are not ashamed of who they are, how they look, or their actions are the people I get along with best. and as far as my fanon work I try to be as entertaining as possible and try to add my twist on things. For example
Zukia Tojiro
is an open bisexual and
Ren Yamatoro
is gay. I find that that makes things very original and would probaly make Tite kubo's head explode >_< If you ever need a friend who wants to listen or possibly a lover just contact me I really dont mind (by the way that offer is open to guy or girl).
This article, Blackemo1, is property of Blackemo1.
September 16, 2020
September 15, 2020
September 13, 2020
September 11, 2020
Community content is available under
CC-BY-SA
unless otherwise noted.