"The jewellery I wear. An ornament, a family heirloom and insignia of my rank. Little more than a disguise for its function. Every single member of the Detention Corps is equipped with such a set of "jewellery". The device, designed by my Father, serves to seal off foreign Reiatsu and protect my subordinates from the adverse effects of Hell's Miasma. A welcome side effect is that the field created by the device hampers most Reiatsu-based forms of attack, yet it is far from a reliable means of defence in that regard. However, the set I wear is different. My device was specifically altered... to seal off my Reiatsu."

—
Mamoru Nakatani - Balance of Souls: Deterioration

Mamoru Nakatani (中谷守, "Protector of the Central Valley") is a Sōzōshin and a member of the ancient Balancers of Souls. He serves as the Marshal of South and the commander of the Detention Corps. His Colonel is Ren Nakatani, his younger sister.
Appearance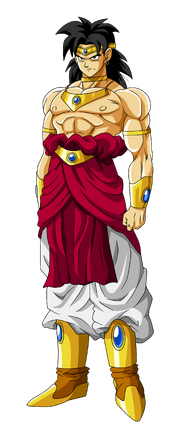 As a pureblood Sōzōshin, Mamoru has the appearance of an extremely tall, lean but muscular young man with medium-length jet black hair and dark brown eyes. His face expression is typically languid, and his eyes absent-minded and unfocussed.
His attire consists of white baggy trousers, red sash and yellow hard-cuffed boots. Instead of upper body clothing, he wears a set of golden jewellery with sapphire gems.
Personality
Normally, Mamoru is a polite, gentle and quite friendly, if absent-minded individual. He seems to rarely pay attention to what is happening around him, and as such often comes off as rather goofy. His languid demeanour stands in stark contrast to his prestigious position and the respect he has amongst fellow Balancers.
However, whereas his good manners extend to combat situations, they are limited to words themselves. Once in the thick of battle, Nakatani does not hesitate to utilise clever tricks and underhanded tactics to defeat his enemies. He is ruthless and unyielding, but all the while apologetic and seemingly bemused.
History
Plot
Powers and Abilities
Natural Abilities
Immense Strength: Mamoru's impressively developed muscles are not just for show, for his physical strength far surpasses that of an average Shinigami. Even a simple, abrupt uppercut punch carries enough force to cause a small shockwave upon impact, and send a powerful Quincy sliding backward in the aftermath[1].
Immense Durability: He repeatedly withstands potent techniques with little to no damage done to his unprotected body.
Immense Endurance: Furthermore, he seems mentally immune to pain and can keep up fighting several strong opponents at the same time virtually effortlessly.
High Intellect: In spite of his languid demeanour, Mamoru is in truth a surprisingly astute person. As a matter of fact, his ostensible langour is deliberate, and serves to conceal that. Literate and eloquent, he is also quite a clever and quick-thinking combatant.
Balancer Powers & Abilities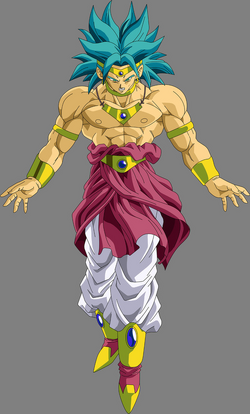 Master Swordsman: Mamoru's skill in swordsmanship is surprisingly rough and aggressive, but undeniably lethal and efficient. He favours strong and lightning-fast, broad strikes conducted with the use of two hook swords, which he wields with great proficiency[1]. Due to the design of his Jiūkǔndao and the general method of fighting common to members of the Detention Corps, he has become well-versed in crippling and disarming sword techniques which make good use the hooked tips of his swords[2].
Ryōdan (両断, "Bisection"): Even when performed one-handed, this simple kendō technique carries astounding destructive force[1].
Senmaioroshi (千枚卸, "Thousand-Page Wholesale"): The technique involves a series of multiple lightning-fast slashes intended to literally shred the enemy to pieces within an instant. Due to wielding two blades at the same time, this devastating effect is enhanced in the case of Mamoru[1].
Hakuda Master: Nakatani is an excellently trained unarmed combatant. Swift yet powerful, he is easily capable of defeating strong, armed opponents with his Hakuda skill alone. In fact, he prefers to begin combat bare-handed, although he will transition to sword-fighting when he deems that necessary.
Shunpo Expert: Whereas fast enough to keep up with most Captain-level opponents, Mamoru's speed is rather mediocre for a fighter of such a high calibre. He rarely uses Hohō for something more than simple movement, relying on his Jiūkǔndao to perform tricks and feints instead.
Kadō Master: Since Nakatani's preferred fighting style is heavily focussed on close quarters combat, he may be at a disadvantage when confronting skilful ranged opponents. To compensate for this, he has become highly proficient in the use of Kadō spells. He favours the use of Fire and Underworld types, which often proved useful whilst performing his duties in Hell. Thus, he is capable of employing a variety of potent binding spells and fire-based offensive techniques which supplement his melee-oriented fighting style[2].
Immense Spiritual Power: Being a pureblood Sōzōshin and the Marshal of South, Mamoru boasts a truly enormous reservoir of spiritual energy. In fact, the total of his spiritual power is easily comparable to that of a Royal Guardsman. Whenever released, his Reiatsu suppresses anyone within his vicinity and often has devastating effects upon his surroundings. Its colour is lime.
Jiūkǔndao
Mugilyeog (무기력, "Torpor"): exists as a pair of hook swords with golden blades and dark red hilts. There are sapphire gems located at the bases of each blade.
Jiūkǔndao Special Ability: Nakatani wields an illusion-type Jiūkǔndao. Its powers are triggered in a manner that renders it difficult to realise, and affect everyone within the range of his spiritual pressure. In its basic form it possesses two distinguishable abilities:

Gwasil (과실, "Lapse"): This technique causes a short "slip" in the opponent's perception, allowing Mamoru to perform feints, dodges and tricks under the guise of a brief burst of speed. It may be used repeatedly, even during a heated confrontation[1][2].
Mugamgag (무감각, "Stupor"): The ability requires the user to emit a wave of Reiatsu in order to take effect. Once any spiritual beings are immersed in the emission of spiritual pressure, their overall perception is heavily distorted. Everything around them seems to slow down substantially, and their minds are temporally plunged into a state of listlessness. The technique lasts for several seconds, after which it gradually wears off and requires a cooldown period before being used again[1][2].
Shìfàng: Muji (무지, "Nescience"): Like every Shìfàng, this state may be activated only when the wielder is in a critical condition, usually in a state resembling the moment of their death when applicable. Mamoru's body is clad in heavy plate armour of white and gold colours, complete with a helmet. The twin hook swords of the base form are merged with his hands and altered slightly in appearance. The release of spiritual pressure immediately preceding the transformation is dangerous in itself, for it sends out a pulse of disruptive properties that briefly prevents the enemies from realising that the transformation has actually occurred.
Shìfàng Special Ability: Muji is an illusion-type Shìfàng of dreadful power. The special abilities of its default form are retained, but what is the most frightening is the single new one obtained with the transformation.

Manggag (망각, "Oblivion"): In short, Muji bestows Mamoru with the ability to "ignore" an event to the point of reality warping. For instance, should he sustain a lethal injury, he might use this power to "ignore" the event which has led to it, thus literally wishing it and what it entails out of existence. When employed wisely and coupled with his already immense durability and the suit of heavy armour, it renders Nakatani a nigh-invincible powerhouse. However, this special ability requires great exertion. The first time it is used the strain it puts on Mamoru is considerable but momentary. The adverse side effects become slightly stronger the next time and do not wane[2].
Statistics
| | | |
| --- | --- | --- |
| Offence | | 100/100 |
| Defence | | 100/100 |
| Mobility | | 70/100 |
| Kadō | | 80/100 |
| Intelligence | | 90/100 |
| Strength | | 100/100 |
| Total | | 540/600 |
Trivia
Mamoru Nakatani's appearance and some of his traits are based on Broly from the Dragon Ball Z franchise.
Appearances
References
Community content is available under
CC-BY-SA
unless otherwise noted.