This article, Jaromira Dragan, is property of Zf6hellion
"The eyes that see far, often lose sight of what's closest."
Jaromira Dragan (ヤロミラ ヅラガン, Yaromira Duragan), at one point Jaromira Hizakura (ヒザクラ ヤロミラ, Hizakura Yaromira), is a Shinigami and member of the Gotei 13. An incredibly powerful individual, she was appointed as one of the founding Captains of the entire organisation, charged with leading the 12th Division. For her part in the ill-remembered War of Days, she was charged with several notable war crimes and sentenced to Muken, where she has been locked up for the past few hundred years.
Appearance
Jaromira is a woman of average stature, possessing Slavic origins as denoted by her rather pale complexion. She is relatively thin, but not unfit. Her hair is a long, flowing voluminous mass of deep red that runs down behind her back as well as her right side, a large portion of which hangs over in front of her, obscuring her right eye and much of her face in the process, then feeding into a long curled tail of hair that runs over her chest to reach as far down as her stomach. Evening things out are a few strands that help frame her left side, giving Jaromira an unusually mature look. She has thin, smoothed eyebrows as well as curved, gray coloured eyes. Her facial features are all smooth and curved, fitting a woman born of noble birth; though her nostrils have a slight natural flare to them, and her beautiful pink lips are cracked with scars. She dons a sleeveless shirt that is made up of a high jabot-style collar with two horizontally aligned rows of pointed frills. The collar is tied by a small silk necktie. Below the collar, the shirt is divided down the centre by a vertical line, with the left side being white and the right side being a light, sheer blue. The blue portion is further divided with another vertical line splitting it into two even sections. The white side is detailed by a pair of black lines fanning outwards at differing angles near the bottom. Over this shirt she wears a long white coat, similarly lacking in sleeves and marked by gold trim across its borders, the coat tails having the addition of a silver embroidered design running behind said trim. The coat is marked by two threaded lines running down the front and across its sides, and is only closed over her chest by a set of three golden, arrow-ended straps and a clasp around the collar, thus leaving the shirt beneath exposed with regards to her stomach. Her arms are dressed up with a pair of detached sleeves that cover all the way down to her hands, though they leave the fingers uncovered. The sleeves are tied by a pair of clasps at the top of her arm, and are themselves marked by golden trim and frilled edges at the top. They are also mismatched in colour; the left sleeve being black with white clasps whilst the right inverts those colours. She wears a short, simple, black pleated skirt and a pair of brown leather boots, each having the cap dyed in gold. Though they are each marked by high heels, the right boot only rises part way up Jaromira's lower leg before terminating in a gold trimmed cuff, the left boot, however, reaches all the way up her thigh and is itself marked by a golden arrow-shaped crest.
During her time as a founding Captain, she was a full foot shorter, and her hair was a lot messier, left to simply grow and run down her face. She wore the standard Shinigami Shihakushō, which was made up of a white shitagi worn underneath a black kosode which was paired with a black hakama tied with a white hakama-himo. Instead of the typical footwear, she wore zōri. She also did not wear a haori as was the tradition that Genryūsai Shigekuni Yamamoto wished to establish, instead she opted to wear a bulky coat with fur linings, though its design matched the haori of her fellows; white in colour and emblazoned with the symbols of her division. Her hands were also covered with a pair of fingerless black gloves, an unusual anachronism for the time.
Personality
Jaromira is an incredibly self-absorbed woman, caring only for her own interests with little regard for the lives of others. As far as she is concerned, people are little more than noise. They are to be heard, and then promptly forgotten. There are exceptions to this rule, of course, but it isn't a matter of fulfilling any form of realistic criteria, Jaromira simply takes interest in certain individuals that she finds promising. Such occurrences aren't incredibly rare, as the first several hundred members to join the 12th Division upon its founding were made up entirely of such individuals. But it is rare for her to take interest in anyone who is well-established in life, most anyone she listens to are those one would believe are inferior to her, either in intellect, prowess or accomplishment. Thus someone who is considered a "master" at a craft is very unlikely to have any leeway with Jaromira. This was true of her fellow founding Captains amongst the Gotei 13, all of which she seemed to ignore. Only Genryūsai Shigekuni Yamamoto managed to be worthy of her attention. But for those of the lower echelon, Jaromira is unusually helpful. She is, on the surface, still the same person, dismissive, arrogant and completely callous. But should one confide in her regardless, their problems suddenly disappear and opportunities find their way to that person's doorstep. For though Jaromira may care little for her fellow man, she is still, at heart, a mother.
Taking a rather twisted view of her own Human life, Jaromira adopted the name of a local deity, the God of All, Dragan (全神・ヅラガン, Zenkami, Duragan) when she passed over into Soul Society which is where much of her egotistical nature stems from. Warped by the method in which she passed on from life, it became a dominant part of her personality, as even in life she was viewed as a deification, even if only in passing. Thus Jaromira sees herself as God, and mother to all life in the world. It is unseemly for a mother to allow her children to fall, true they may stumble, but they never touch the ground in her presence. A mother is a master of subtlety, pushing their children forward through encouragement and hints. In this way, Jaromira's nature as a cold hearted woman is a facade, meant to hide the fact that she truly cares for those under her, be they her charges, her subordinates, or simply those around her. It would stand to reason then that a "master" is someone she views as a child that has grown up, someone who no longer needs her to care for them and so she has let them go so that they might stand on their own. Of course, this is merely her own way of looking at things and very rarely is it reflected as being true to life.
Typically she is utterly ignorant to the will of others. Knowledge, rules, opinion, facts. All of it, from the mouth of someone else? It is nothing but insignificant chattering from fools not worth heeding. She had gone nigh on a millennia breaking the laws of Soul Society before Central 46 finally saw fit to arrest her, though the way she sees it is that its only natural for her to break such rules as she sees fit; for a God can do no wrong. To enter into an alliance with Jaromira is always a relationship based upon gain, for she is beholden to no one but herself and as such can only be trusted so far as her goals align with another. Those that manage to impress her, or otherwise pique her interest, may find themselves exempt from her ignorance, if only for a time. Though, as before, there is no true criteria for such an occurrence. She simply picks people on a whim. Hachū Bōkunō, Jojishi Kyōjin, and Satoru Kyōfu, each wound up in her sights for different reasons, the former because of his unique insight given his cursed form, Jojishi for his skills, and Satoru simply for his height. The only person to have ever earned her undivided attention was Izakata Hizakura, whom she loved for his unending naïveté.
She is most content with the act of testing things. As the words of everyone else in the world are essentially meaningless to her, she then tends to see things as if they were a blank canvas. All fields of study are ripe for the taking, all crafts and forms, too, are hers to do with as she pleases. As a Human she passed the days by studying the resources of the forest, combining them to see what they could do and recording her findings. As a spirit, she does this with practically everything. One could possibly derive meaning from her studies of each field of science, given its rudimentary state in the Human World when she died, but her forays into crafts like pottery or candy making are only ever perceived as unorthodox and unusual. Not only does she get enjoyment out of learning everything as if it were new to the world, but she also uses it as a means to advance herself and her intellect. It is not uncommon for her to take a mundane principle of one craft and transform it into a near-mystical concept for another that brings unparalleled, if unusual, advancements to the field. She tends to fixate on whatever she dabbles with, as of the time of the War of Days she had been obsessed with making candy, and today that fixation seems to be on her own line of figurines.
She has reservations against taking life, preferring not to if she can help it. As the mother of all life, to slay what she sees as her own children is surely needlessly painful. It isn't something that manages to restrict her much though, as she has come to limit herself to a one chance rule. She offers everyone unlucky enough to fight her just one chance to give up and flee, should they refuse, Jaromira won't bother asking again. Likewise, attempted blackmail is a sure way to have her forego this rule entirely as more than one individual has found out. She does not suffer the whims of fools, and she especially does not cater to them, any true child of hers would recognise this fact and never attempt something so asinine as to "bargain" with her. Life is little more than a place for games to Jaromira, especially given her advanced state of undeath. Testing the minds of others, using battle to corner people like rats, it is all little more than amusement, though she wasn't always so callous about it, which speaks of the results of having no mind but her own to deal with for five hundred years. In a less grim sense, she very much loves games of intellect and strategy: Chess, Gō, Mahjong, even the relatively modern Battleship manages to capture her attention. She detests rice as boring and tasteless, but has an obsessive love for well prepared drunken shrimp. Her recent fixation on making toys highlights her unusual sense of taste, with a focus on abstractions and asymmetrical designs. They manage to be popular among the populace of the Rukongai, somehow.
History
In 603 BC a girl was born in the Milograd cultural region, an area which would become Southern Belarus, and Northern Ukraine. She lived in a forest region that was home to a few well-apart villages, and her parents lived in relative seclusion away from it all. It was five years after the child's birth that a pack of rabid wolves were loosed on their homestead, the parents were killed, but the child escaped. She ran, as far as her legs would take her. She didn't stop until her stamina was gone, and her legs themselves gave out from under her. And then she continued to crawl. A child so young, forcing themselves so hard, it was a given that she would pass out.
When she woke, she was in the comfort of a bed, the home of an old hunter who had stumbled upon her during his forays into the woods. The man gave the young girl shelter, saw that her wounds were healed up, and went in search of her family once he could ensure her safety. What he found was a homestead, ruined, decrepit and stained with blood. He took what goods he could carry, and were still preserved, and decided to care for the young child himself.
Once she was strong enough, the child repaid him with a knife in the back. A needlessly cruel "kindness". The man had done nothing but help her, share his home and his food with her, but the image of the wolf was what had come to define her youth. And as rabid beasts slaughtered her parents, two individuals that had done nothing but love and care for the girl, she repeated that cycle with the hunter. Killing her caretaker meant fending for herself from then on, but she had been given rudimentary lessons in using the tools of the hunt before she used them to kill her teacher.
She sustained herself by hunting lesser game, and when that proved ineffective she came up with her own methods to obtain the kill. She was weaker than most of the creatures that would provide a great source of food, so she overcame them with her mind. Herbs, plants, fruit that could be turned into enticing traps and poison. Fire, smoke, wires and wood became the tools to ensnare and direct her prey. She found joy in this, and once she grew old enough to easily hunt for a living, the act of toying with her surroundings is where she found joy.
A scientist, an alchemist, a herbalist, she could be identified as many things. But in the ages before enlightenment she would be called a witch. The villages in her region of the world tolerated her, as she brought plenty of pelts and meat when she came to trade. It was fine to give her the herbs and plants she couldn't obtain on her own, so long as it didn't come back against the village. This earned her a reputation of course, as people often spoke of things they had no business in.
And when sickness befell one village, she was either to blame, or she was its salvation. When a group of villagers appeared before her doorstep, the witch clutched a dagger, fully prepared for the cycle to repeat itself. Instead they begged and pleaded for her aid. A concoction, a potion, anything that could save their dying children. Loathe to incur her wrath, they had gifted her the name Jaromira. Without her permission, of course, though she did like the sound of it.
She helped them. Went with them back to their village and heard their tales. They hadn't blamed her, for the blame fell upon themselves. A weak harvest had led to them giving a lesser offering to a local God, a being they called Dragan, God of All. A curse had fallen upon them for their callous act, and the children of every household would die as a result. In truth, it was little more than a cold and Jaromira knew just the right supplement to strengthen their immune systems. People were fickle and easily swayed, so she told them:
"This is not a curse, but a blessing, for Dragan pushed you to seek aid from the world and thus did he give you unto me".
It was meant to keep them from turning on her, as though she had aided the village, she was still a witch; an abominable creature that went against life. She was successful in placating them, but at the same time whispers were abound that she was some sort of avatar for the local deity. Petitions for aid became very common after that.
Life moved on in equilibrium. She had carved a place into her society, the villages depending on her for healing and care that they could not come to on their own, and she was content to stew away at the various life around her, unlocking their secrets through rudimentary experimentation. Once she felt she had discovered all that she could, she grew bored. Her world view was exceedingly narrow. The forest was vast, and to her, who had spent all of her years there, it was all of the world. To have unlocked all of its secrets meant there was no point in continuing.
In 576 BC Jaromira claimed her own life. Barring the doors of her home and setting it ablaze, she was long dead from the smoke by the time the fire even got to her. Instantly, her eyes were opened to a realm far more expansive than she thought possible. The World of the Living held so much than she had ever realised, and beyond that was a far greater realm: the world of the dead.
Soul Society
99 BC: Jaromira is made one of the first Captains of the Gotei 13.
1108 AD: The War of Days occurs, Jaromira's actions in the war causes her to lose her position amidst the Gotei, branded as a war criminal by the Central 46. She goes into hiding.
A Scarlet Affair
It was 1440 AD. Having hid within the shadows of Soul Society successfully for three hundred years without incident, it was bound to happen eventually that Jaromira would slip up. She was prideful, arrogant, and truly haughty. She had recently snuck into the Seireitei to meet some of her old contacts, and whilst there, she felt an overwhelming desire to exercise an old pass time. Riling up the nobility. True to her title, she smashed barrier after barrier of the noble households. The Gotei and Onmitsukidō were mobilised to find the intruder, but they could find no trace of that perfectly hidden Reiatsu. They instantly knew however, that there could only be one individual behind such an act. The compounds were unharmed, the nobility were still alive, and their treasures untouched. To flagrantly flaunt such a power, and to break so many barriers with such ease; the military knew exactly who they were after. But they would never find her.
She had broken into the Hizakura household. A relatively high-ranking family that had been known for the incredible quality of their textiles. Whilst admiring their works for herself she was caught by none other than the current heir of the family, Izakata. The young man was instantly taken in with her, bombarding her with all sorts of questions. When the Onmitsukidō arrived to question him about the break in, he had her hidden away in safety. Afterwards they talked, Izakata had been a follower of the works of the 12th Division that she had led and so Jaromira quickly came to the conclusion that he wanted her genius to assist in elevating his lineage. He claimed that to be true, though in reality he was simply enamoured by her and needed a way to keep her form disappearing into her seclusion once again. Having not been able to practice her craft so freely whilst on the run, she found herself amiable to the idea, and so Izakata and Jaromira came to an agreement; she would be the shadowy arm of the Hizakura for a time.
They spent twenty-five years together, and it would quickly become apparent that Izakata had never planned for any sort of ploy to advance his clan. He was after her. She denied him, time and again, content to play the part that she had agreed to, happily did she use this time to delve into the sciences for whatever she wished. Eventually, however, she let him in. She allowed him to court her, partly out of curiosity and a desire to have some form of companionship that wasn't trapped behind the walls that she surrounded herself with. Thus a real friendship sprouted, and then descended into romance. A secret affair, of course, for she was still a criminal after all, and only those closest to Izakata were allowed to know of her existence. In the spring of 1465 AD, Jaromira became pregnant. She was ecstatic; the woman who acted the part of God, who behaved as if she was mother of all creation, had come into her own. These children would undeniably be of her making, the most precious gift that she could have received. Nine months later, she gave birth to Kanaya and Iyori.
After she had recovered from the tribulations of childbirth, Izakata began broaching the topic of marriage. He wished to reveal to the world that Jaromira was a woman of the Hizakura household, that their house would not stand for the accusations held against her and fight until her name was clear. Jaromira could not understand it, why he would ruin his family just for her. So she decided to leave. She claimed to hate him, to hate how Humans and Souls were such irrational little pests that she simply could not fathom. It was stupid, and she was lying. As she left, she asked for only one thing of her former consort. "Please, tell them I was a great mother would you?"
She set out for the Central 46 chambers that same day. She sundered their barrier, and watched as the Gotei 13 flooded the scene. Lap dogs to a corrupt order. The Captains she knew were retired or otherwise indisposed by this point, all except for Yamamoto. As a courtesy, when he demanded her surrender, she obliged.
She was brought before the judges and wisemen of the Central 46 and sentenced for her many crimes. Countless infractions from breaking down the barriers of the noble houses; Recruiting criminals directly from the Nest of Maggots without consent; Ignoring directives in allowing the Gentei Reiin (限定霊印, Soul-Limiting Symbol) to be released; Instigating the supposed death of Seia Tulia Honoria and the collapse of her expedition to Hueco Mundo; Evading arrest when confronted. All of these were true to an extent, she made no attempt to deny it. She was sentenced to death.
A week later, and they still could not kill her. Method after method was attempted, all to no avail until they were forced to take a different approach. A "reassessment of the facts" was what they called it. She was to be sentenced to Muken, for a period of 10,000 years. The rumour that went around the Soul Society was that she had been given a year for each Human that was affected by her actions in the Human World, but the truth was far more likely a result of every sneer and jab she gave her so-called executioners as they failed to extinguish her life time and again.
She was strapped in with the greatest and most powerful seals of her time. Tied to a chair, so heavily restricted that the only thing anyone can see of her is her left eye. There she has remained for the last 500 years. Where she still sits even today.
Inventions & Discoveries
As one of the foremost experts in the field of scientific study throughout Soul Society, Jaromira has come to create many items both mundane and profound that have incredible use and implications for the spiritual community as a whole. Her inventions span a variety of fields, befitting her nature as a scientist who stretches her wisdom to many fields, rather than specialising in only one.
Dentonbo (伝蜻蛉, Communications Dragonfly): Jaromira is responsible for the creation of a specific breed of dragonflies that have evolved with the ability to communicate across dimensional spans. Small for the standard of their kind, the Dentonbo were cultivated over several generations so that they could one day fulfill the purpose of acting as communication devices for the Gotei 13. Raised in a highly regulated environment, with an expensive and strict diet composed of rare stock, their entire life cycle had been dictated by their "creator". The Dentonbo communicate with one another through the motions of their wings, which create vibrations on a specific frequency that can be caught by their antennae and relayed to the brain. When influenced by even minuscule amounts of Reiryoku, they can greatly increase the range of the vibrations they make, as well as how easily they can received feedback. In the hands of the Gotei, they are branded with seals that bind them to a specific Shinigami and they then latch onto that person's ear, designating them as a "host". The host bestows a small amount of Reiryoku upon them, and the Dentonbo then acts as if it were a two-way radio. This allows Shinigami to remain in contact with one another regardless of dimension, and may be used to allow as many as fifty persons to communicate with each other at once. After Jaromira was apprehended for war crimes, their food stores dried up and as the Captain never divulged what their diet required, they eventually died out forcing the Gotei to find an alternative. Despite their apparent extinction, Jaromira claims that reviving them would be easy.
Seisei-Zai (浄精剤, Spiritual Purity Drug): An incredibly potent drug developed by Jaromira, meant to allow lower-level Shinigami to face off against opponents that would ordinarily be stronger than them. A rare concoction that relies on ingredients obtained from a variety of spiritual creatures, it facilitates a temporary expansion in a person's production of Reiryoku. Each person is limited by how much Reiryoku their soul produces each day, which is why Shinigami, who rely on Reiryoku for battle, require outside sources of sustenance unlike normal Pluses who rely purely on their spiritual energy to keep them going through each day. The Seisei-Zai rapidly increases the rate in which the soul can produce this energy, and as such, its users find themselves with massively expanded energy reserves for a brief period. In its rawest form, the drug is able to elevate a Sixth Seat-ranked Shinigami to the level of a Captain in terms of raw power. Of course, at such a level, the soul is forced into a state of hyperactivity and inadvertently causes sickness in the user as a result. To be properly used, the drug is diluted several times over, thus lessening its potency and its resultant effects. Once diluted enough to prevent damage to the soul, it is capable of increasing a seated officer's power enough to stand on the level of a Lieutenant, and a Lieutenant to that of a Captain, at least on average. This effect lasts a total of three hours, where the undiluted version lasts an entire week. Still, despite the sickness, if its users are sufficiently hardy, they may be able to suffer through the drawbacks of the undiluted version of the drug, and in fact, Jaromira used this very thing to overcome the lengthy process of awakening Bankai, putting a few members of the 12th Division through life-or-death training whilst under the drug's effects to force them to achieve the Zanpakutō's final release. She had successfully cut the process down to five days with this method using hand picked candidates. The drug may come in pill, or liquid forms, and can even be administered as a suppository.
Anti-Hollowfication Salve: During the War of Days, the Shinigami dispatched to the Human World became afflicted with a subtle poison that brought about the effects of Hollowfication to those that caught it. Traced back to a particular Hollow with the ability to inject his Reiryoku as a potent poison into his victims, it spread to others who had contact with the victim similar to a viral spread. After arriving on the scene of the epidemic, Jaromira was able to devise a vaccination solely through her own means, even outright denying assistance from the Hollow that caused the outbreak when he tried to bargain for his life. Applied to victims of the Hollowfication in the form of a salve, it is meant to soothe the outer layers of the body whilst entering the body's system to root out the source of the infection. The medication was comprised of the ground up bones of Quincy that died during the First Blood War, as well as the soul of a single Human, and a hundred hares that were used as substitutions over further Human sacrifice. Jaromira has stated that the salve only works on this specific form of Hollowfication, and would not save the lives of those foolish enough to try gaining Hollow powers willingly.
Funkaimon (紛界門, World Diverting Gate): The Shinigami preside over the Human World and Soul Society, that is all that falls within their jurisdiction, and all that they have natural access to. As Hueco Mundo, the home of Hollows, is disconnected from the Dangai, members of the Gotei 13 are unable to reach it, and thus their duties are primarily reactionary in nature. They can't attack the Hollows on their home turf, instead they are forced to wait until a Hollow attempts to hunt for souls before they can strike it down. Jaromira sought to overcome this hurdle by finding a means to create a gateway to Hueco Mundo from Soul Society. Her experiments first began producing results just before the start of the War of Days, and by the war's final stages, she had perfected the means to travel between these normally disconnected realms. Using two large heptagonal pillars as the borders of a gateway, Reiryoku is poured into them, as well as upon a catalyst, that rests between both pillars, something that has a connection to Hueco Mundo, such as a Hollow or artifacts that originated there. A gateway is opened using that connection, temporarily binding the summoning ground to Hueco Mundo for a time. If the gate is open for too long it risks pulling Hueco Mundo into the current dimension, which would destroy both realms of existence. Once the gateway is opened, an anchor is loosed into it which creates a massive bridge of Reishi that allowed passage for several hundred Shinigami at once, as expected of a tool created during wartime. The engineering behind the device was handled by Jojishi Kyōjin while Jaromira handled the more mystical aspects; as such it is a joint venture.
Chosekki-yo (長石木世, The Realm of the Feldspathic Trees): The alteration of dimensional space. It is something a great many people aspire to, especially those who pursue scientific study. The ability to achieve something so great is not new, in the spiritual realm many beings can alter their surroundings to some degree, and the act of opening gateways between dimensions is a common means of travel. Breaking and warping dimensions can be seen as child's play almost, as such feats become startlingly common among the higher echelons of any field that is promoted in the spiritual world. However, there is a field that is rarely touched, and that is the creation of a new dimensional space. There are many worlds that exist beyond just the Soul Society and the Human World, but they all tend to have been present long before their inhabitants came into being. It is exceedingly rare for someone currently living to have been around to witness the creation of a unique reality, and even rarer still to have had any part in it. Jaromira's greatest masterpiece then, is that sacrosanct act of creation. An entire dimension, a unique realm of space with its own reality, its own laws, functions and inner workings. It is an entire universe unto itself, and exists apart from the Soul Society, completely disconnected from the Dangai. It is widely known, but rarely accepted outright, that the "world" is made up of distinct barriers, or shields, that interlace through every part of the world to keep everything separated. These barriers take many forms, but are all linked by the fact that they are typically imperceptible, and very few creatures can actually interact with these barriers for that is the sacred territory of God. Jaromira herself stumbled upon the barriers that protect the Human World from the empty void of space that separates it from the Soul Society, and after learning how to repeat her good fortune, came up with the means to not only study these incredible machinations, but recreate them as well. Thus she created partitions that could cordon off a section of empty space, and used her Gendō to fill that void with an entire realm of existence. Such a thing would normally be transient, as Gendō relies on the beliefs of others to make its effects real, thus Jaromira created the "cornerstones", select individuals who were placed into the realm under certain conditions that made them accept it as real. These "cornerstones" were Satoru Kyōfu, Jojishi Kyōjin, and Hachū Bōkunō who were each forced to spend five days in the realm whilst training. Having lived in and accepted those surroundings as "real", the three of them unknowingly gave birth to Jaromira's own world. At the time when they entered it, the world was dead earth drowned in blackness, but a thousand years since then, the world is now populated by trees made of feldspar, and a Sun now rises in its ashen skies. Jaromira has stated that the world appears so dead because it is currently in a state of infancy.
Dokagi (土鍵, Earth Key): As a complete existence unto itself, Jaromira's fledgling world has much in common with Hueco Mundo. They are both in states that resemble, but strike an odd picture to Humanity, they both both seem devoid of life in the typical sense, and they are both disconnected from the Dangai. As Hollows rip open the space between dimensions and forge their own paths to-and-from Hueco Mundo, so too does Chosekki-yo require its own method of entry. With her mastery of the sciences regarding dimensional constructs and the space between them, it was almost child's play to come up with a method to freely travel to her own world. What she conceived was a form of "key", small black cubes that she keeps on her person. Formed almost entirely of Reishi, the heart of these constructs is nonetheless alien, possessing a fragment of something born in Jaromira's world. By crushing the black cube in her hand, this sends a ripple back to that world, a result from the discarded material trying to find its way back to where it came from. Space is thus ripped away and a brief gateway is opened allowing one to traverse the empty void between dimensions. Much like using a Garganta, the user is required to form Reishi footholds in order to walk through the void, and those with a connection to Jaromira will find this easier than those without.
Esoterology (謎実学 (エソテロロジ), Esoteroroji; Study of Rejected Knowledge)
"Spiritual Units" (霊単位, Reitan'i): When Jaromira arrived in Soul Society, the field of scientific study was still in its infancy, both in the Human World and there in the realm of spirits. One area she shaped for the spiritual community was geometry. Though Humans would eventually quantify units in terms such as centimetres and micrometres, Jaromira devised the Spiritual Unit, a unit of area that encompasses a mass the size of 540.98 km2 in Human terms. It came to be as she studied maps of the Rukongai and came to note that the 18th Northern Rukongai district encompasses an area that was a perfect square. Using the rudimentary systems of the time, she measured the space of that district and came to use it as a base for her own geometric unit. Her reasoning behind spiritual units was that events surrounding spirits typically fall upon a much greater scale than they do for Humans. The mere act of releasing one's Reiatsu, for example, would have repercussions on an area far beyond sight and touch. It would eventually come into common use by much of Soul Society's scientific communities, though she did have to bully her way into public acceptance for it along the way. Today, one of its major applications is dividing up the Human World into manageable areas that can be governed by the Shinigami. The Human World is thus separated into sections and appointed a number, such as Karakura Town which is District 3600, and falls squarely within the reach of one spiritual unit.
Kushi-Mitama (奇御霊, Wondrous Soul): The soul sits at the very core of every being, whether they live in the spiritual world or the physical one. It sits at the heart of every construct, from people to animals to even inanimate objects and concepts. Everything that exists in some form possesses a soul and it is the most necessary ingredient for anything to exist. The soul is where memories reside, where a name is solidified, and it is the source of each individual's Reiryoku, constantly generating a certain amount of spiritual energy like a form of metaphysical heart. In a sense, the soul could be considered the truest form of life, that from which all else stems. For Jaromira it has been the greatest hurdle for her, both as a scientist and a being that claims itself a position of Godhood. She has spent a great portion of her career on developing instruments specifically to study the soul, to break it down and quantify every speck, every atom, of its construction so that she could replicate it. It is not considered a sin that she attempted such a thing, she was hardly the first person in Soul Society to ever be intrigued by the inner workings of a soul, but an irremovable black mark has been left upon her for succeeding. Late in the War of Days, Jaromira had completed her replication of the soul, a perfect artificial duplicate of her very own core. It began as a blank slate, and the last phase of her testing required that she place the soul next to her own, implanting it within her body so that it could replicate the details of her real soul. During her fight with Roshan Bamshad, she sacrificed the artificial soul to power a Shūryō spell, though the magic tried to claim her real soul as well, damaging her body in the process. This has since led her to believe that her artificial copy wasn't, in fact, truly complete as the spell should have accepted it if that were the case. After being freed from Muken, continued study of the soul has become her number one priority.
Zanpakutō Sublimation: The powers of a Zanpakutō come from within their wielder, a piece of their soul that is separated from themselves and contained within a blade. It reflects the nature of their wielder as it is a literal part of themselves simply cut from the whole. It stands to reason that if the soul can be severed, then there should also be means to re-merge those fragmented pieces. While studying that particular avenue, Jaromira discovered that not only could she return the splintered portion of her own soul to its original place, she could do so in just such a way as to keep the Zanpakutō's existence intact. This resulted in a form of sublimation. Where the physical container, the sword, has been destroyed and subsumed by Jaromira but the powers, and the Zanpakutō spirit remain. This allowed Jaromira to, essentially, cannibalise her own Zanpakutō, robbing it of all autonomy, will and power, leaving behind little more than a husk trapped in the deepest regions of her Inner World. Though Jaromira is technically "whole", her soul has not actually been completely recombined. Instead, the fragment that is her Zanpakutō has been re-attached to a near perfect extent, but is held in place by an outside force, thus preventing it from truly returning to its master. Jaromira now exists in a state that could be considered both that of a Shinigami and Zanpakutō. Her achievement of such a thing is one of many reasons she was placed within Muken, as perverting the very nature of a Shinigami is tantamount to blasphemy in the eyes of the Central 46. Despite this, one need only ask to have the procedure performed on them as Jaromira's adherence to rules is well known to be lax.
Central Mainframe System Kotsuzui : The barracks of the 12th Division plays host to a massive series of computer systems that provide them with an enormous number of instruments with which to observe the goings-on of the Human World, to provide monitoring security to it and Soul Society as well as giving them the means to better study and analyse a variety of objects. A series of supercomputers that are far ahead of anything that modern Human society has come to possess. These computers are a strange mix of biotechnology, comprised of parts mechanised and organic. Designed to continuously grow and evolve without the need for "upgrades" in the conventional sense, it is a self-perpetuating system that can be governed and guided by its users across prepared vectors. This allows the system to grow and encompass new areas that it didn't in the past, but only at the discretion of those who oversee it, thus preventing it from going out of control in some mad cycle of self-evolution. Jaromira named this system Kotsuzui (骨髄, True Spirit) and it serves as the technological heart of the 12th Division. It serves many duties for the Gotei 13, and is filled to the brim with what passes for Jaromira's own logic, and using the system more often than not means coming to terms with that woman's strange viewpoint so that they might use the system freely. Given its ever-expandable capabilities, it would be truly frightening if this bio-technical marvel had anything akin to allegiance to a particular individual. Just so, Jaromira put failsafes in place to prevent anyone from ever tampering with the machine, even going so far as to proof it against the electromagnetic aura that Seia Tulia Honoria emitted. Though she claims that even she has no means of overriding her creation, few are loathe to believe Jaromira.
Powers & Abilities
Natural Abilities
Peerless Intellect: Jaromira is one of the greatest minds to have ever emerged in Soul Society, standing among the likes of Kirio Hikifune, Kisuke Urahara, and, Mayuri Kurutsuchi. She is immortalised as the first link in the chain that would give the Gotei 13 its own independence in scientific study and development. Before the Gotei 13 was founded, the scientific endeavours of Soul Society were handled by the Central 46 and other, unrelated bodies throughout the Seireitei. When Jaromira came into the fold, she pushed immediately for the scientific fields. The Gotei was to be a purely military organisation, or so the mandate went when the group was founded, but as was her way, Jaromira ignored this to pursue her own preferred goal. Thus she laid the foundations for what would be crowning achievements of many individuals, and her work is glorified through them. Of course, simply laying the groundwork for something to manifest later isn't much of a feat on its own, though it is hardly Jaromira's only one. Her entire life has been devoted to knowledge and understanding, and the only thing she can truly be referred to is a scientist. This was the path she walked, both in life and in death. Before science had even become a common craft in the Human World, Jaromira has been studying it. Alchemy, biology, chemistry, science has been her every waking moment for which she was labeled a witch in that simpler age. Though it wasn't untrue, as she dabbled in the esoteric just as she did the mundane.
As such she possesses an incredible acumen for nearly all fields of scientific study, both those founded in Soul Society and outside it. She is almost encyclopedic in her knowledge of these subjects which she jealously guards, wiring her brain so thoroughly with Kidō that picking away at her secrets is more likely to seal her mind than reveal it. She rivals the upper echelons of the Kidō Corps in their own craft, and has consistently made a mockery of both the high nobility and the scientific community of Soul Society. Despite her antagonistic nature, Soul Society is forced to tolerate her because to see her on the enemy's side would be an immense and obvious disadvantage. So great were her academic applications that she had committed war crimes for centuries before they finally came back to bite her. She is responsible for many scientific discoveries within the field known as Esoterology; a difficult field of study that deals with the alien and mystifying rules of the spiritual realms. Through her studies she found means to manipulate Zanpakutō and even replicated the information found within souls themselves. She has an incredible eye for talent, and was one of the few Captains in all of the Gotei's history to personally recruit every member of her Division. Rarely did she relegate that duty, even rarer was it for her to accept someone who applied to the Division themselves. Instead she found those with the best minds and the greatest potential and brought them into her ranks, such was the case with her former Lieutenant Satoru Kyōfu, as well as Jojishi Kyōjin and Hachū Bōkunō whom she claimed from the clutches of the Nest of Maggots.
She is also particularly keen to the minds of others, and takes great pleasure in something she refers to as the "grand game". She likes to guess and poke at the minds of others, seeing whether she can predict their actions ahead of time. Her prowess in magic would allow her to simply peer into the minds of people, but she decries such acts as boring. It is far more appealing to her to treat such things as if they were experiments of their own, to judge her own analytical skills and to test those around herself. Likewise, she is attentive to limits and potential in others, not only is she aware of people's innate ability, but she can often tell how that ability would progress when molded in the right ways. She is a master teacher, and a greatly obtuse one at that. She will often provide the means for someone to grow under different auspices and set the conditions in such a way as to enforce that her target achieves what she wishes to see or they will die. To date, there has never been a casualty among those she has put through her training methods. Just as she can perceive the potential and thought of others, she can also quickly deduce the flaws in something. Be it the form of a style, or the weaknesses of a spell's construction, even the plans someone has put together. It is rare that she will be placed in a situation and not notice exactly what she needs to in order to give herself a situational advantage. By reading one's body language she can point out the discrepancies in weight distribution or ability to react, by peering into the flow of energy she may point out the impurities and imbalances of a spell. Analysing a physical structure she could point out the flaws in its foundation or the materials behind it. Unexpected occurrences rarely hinder her either, in fact she often looks forward to having to devote more of her time to thinking of a way through a predicament. To test her at all is the greatest honour, or so Jaromira would put it.
Master Scientist & Inventor: As the woman that laid the foundations for the SRDI, it would be rather unusual if she was not herself a practiced inventor. A student of so many fields that it is simply easier to call her omnidisciplinary, she has created countless devices and products that have grown to become mainstays of the Gotei 13, as well as developed systems and rules that have themselves gone on to become part of the larger Soul Society in their application. In the field of esoterology, she was the first to define "spiritual units" as a unit of area, just one spiritual unit has a radius that is big enough to encapsulate all of Karakura Town, this is because of the scope that spirits deal in, often having implications for much larger areas rather than being limited to one's immediate vicinity. It can be considered the spiritual equivalent of a square metre, and could be considered a further multiplication of a square kilometre, though it predates them both. She defined this unit after a particular district in the North Rukongai that happened to encompass an area that was a perfect square, taking its measurements with the systems of the time, she then came to define "spiritual units" with that district as a base. More overt expressions of her scientific discovery was that of a medication able to greatly augment a person's production of Reiryoku, giving its takers seemingly limitless energy reserves for a relatively short period of time. She was a master of modification, both of spiritual bodies and those of the Zanpakutō, and perhaps her greatest accomplishment was a physical replication of the soul. Not an artificial construct in the same sense as the later Gikon, but a soul in its purest form, that could be cast off into the cycle of reincarnation and live as a Human. She even bred a subspecies of Jigokuchō that evolved the ability to communicate through dimensional space, becoming an invaluable tool for the Gotei in her time; though their incredibly complex dietary habits would eventually lead to them dying out.
Expert Historian & Mythologist: The study of science requires a basis, and the best source for that basis is often the events of the past. Something which was unexplained or vague, or perhaps something that is known but seems out of place. Part of scientific study is devoted to unveiling the truth behind what is unknown, to paint a clearer picture, and other times history may simply serve as inspiration for something new. Knowing history helps Jaromira picture what she wishes to see more clearly, but it is also a potent source of her magic. History and myth blur together over time, an unfortunate but natural truth resulting from the decay of memory. As such, both of these sources, that of fact and legend, are equally useful fields for her pursuit so that she may exactly what she needs to draw upon when using her unique brand of magic. She has covered a great many areas of myth and folklore, predominately that of the Human World and encompassing much of its various spheres from Chinese and Japanese to Babylonian and Assyrian, and the realms beyond them. She has studied the myths of Soul Society as well, though with less immediate interest given that many of those myths walk among the people still. She has followed history closely, from the Greeks in the midst of their dark age to the various cultural and industrial revolutions, and in this regard, her study of Soul Society's own past has not skimped out either. She can call to mind a great many events that have happened, not only around the Gotei 13 but before them as well. Her history has fallen short somewhat by her imprisonment, however, and is in need of some touching up.
Endless Spiritual Power: Jaromira has always been spiritually sensitive, though she rarely bothered to act upon it as a Human, she had the capacity to interact with the spirits of the dead, and could be sometimes caught observing those beings, even if she had no interest in meeting them directly. After her passing, this was reflected in a voracious Reiryoku that attracted its fair share of recruiters once she found her place in Soul Society. She shrugged them all off at first, mages, bandits, even the Balancers, until she was offered the prospect at being amidst the forefront of something new: the founding of the Gotei 13. As the founding Captain of the Twelfth Division, the generation hailed as the strongest in Soul Society's history, Jaromira obviously possesses a powerful Reiryoku, one strong enough to stand with her peers. But it has since evolved greatly in the time that followed. As a result of her battle with Roshan Bamshad during the War of Days, Jaromira found her own soul damaged. Using a copy of her soul to fuel a Shūryō spell, the fake was absorbed, but in the process the spell tried to absorb her actual soul as well, as the spell's cost demanded. She broke free of the effect, but a piece of her soul was torn away which left behind an irreparable wound. An affliction today known as a "soul scar" (霊傷, Reishō), it has left a hole of sorts in the core of Jaromira's very being through which her Reiryoku seeps. While it is an injury, the effect has had its share of benefits. Reiryoku is typically generated in incredibly limited amounts, enough to completely sustain someone of lesser power, but for those who possess enough Reiryoku to fight, it is rather meager. Jaromira's Reiryoku pours as if it were flooding out from a broken dam, and thus gives her incredible reserves to use at any time. While most Captain-level Shinigami require sustenance to stay healthy, Jaromira is able to rely entirely on her Reiryoku. In battle she freely casts high level spells, and unleashes powers equivalent to a Bankai with startling frequency all whilst showing no signs of fatigue. From those that have studied her condition, it is believe that Jaromira lives multiple lifetimes every second, under the belief that Reiryoku is regulated to be emitted by a soul for an amount encompassing the needs of a single day. As Jaromira taps ever deeper into her seemingly infinite supply, she burns through entire years worth of her own spiritual energy in a matter of moments. One's maturity is supposedly linked to the "age" of one's Reiryoku so it may speak well that Jaromira still retains a youthful appearance, having only aged a few years physically over the last 500 years. This energy is, of course, not entirely stable. The sheer amount of it causes problems for Jaromira, weakening her physical durability over all and afflicting her with a form of "energy sickness" where prolonged use of her own energy causes her to become sick with strain, reducing her to vomiting pools of liquid Reiryoku in the process. For those who face her, there could be no greater opportunity to strike than when her own power turns against her, even if only briefly.
Immortality: A second side effect of her damaged soul has left Jaromira with a nigh unkillable nature. Left immortal by the events of her battle with Roshan, it appears she has been severed from the cycle of reincarnation, or so the most common assumption goes. The truth is unknown, and not even Jaromira is truly sure why she is unable to be killed. She believes it is a result of the Shūryō spell having consumed a false soul, alongside a fragment of her own, that has led the world to believe she is deceased though her soul remains active and thus causes an anomaly that reality itself fails to process. As a result, she is unable to die. Facilitating this, she is afforded incredible regenerative powers, as though she is immortal, she is not invincible. Her body is as susceptible to pain as it always has been, though the massive quantity of Reiryoku flowing within her allows her to immediately regenerate from almost any injury. Severing her limbs, removing her head, even outright destroying her entire physical form ends in little more than a flood of liquefied Reiryoku pouring out of the affected area to reform it. Even breaking beyond the physical to strike at her Reiryoku, or even her soul directly, has no effect on her performance. The wound afflicting Jaromira has cast her outside of the cycle of reincarnation, and, as a result, killing her, even to the point of outright obliterating her would achieve nothing for there is no place for her soul to go. It tries to pass on, and upon finding out that it can't move through the cycle, simply returns to where it was. Thus, Jaromira simply reappears where she died, hale and hearty.
Masterful Reiatsu Control: Reiatsu is one of the most important aspects of life as a spiritual being. It defines all fields of battle, as the stronger Reiatsu always overwhelms a weaker Reiatsu, and so no one who wishes to partake in conflict may forego nurturing that type of power. For Jaromira it is especially useful, and she has poured a great deal of time into increasing her skill and control over it. It is wielded with incredible finesse on her part, allowing it to serve as a vessel for her power. It may be imbued with her will, so as to present her dominance over a given area. With a subtle expression of its force, she can create suggestions in the mind of her opponents and twist their very mind to obey and worship her. Those who cannot resist, the weak that succumb to the weight of her Reiatsu cannot do anything less than think of her as a God, as her power corrupts and twists their thoughts to make it so. As her Reiatsu is not an elemental representative, it is manifested in a less physical state, which can be considered an enforcement of her ego. Jaromira sees herself as an incarnated deity, and to force others to believe that as well is just one truth of her strength. This is a passive trait, conjured by the merest of exertions of her spiritual pressure. True expressions appear more akin to literal domination, robbing people of their sight, their hearing, their sense of touch and pain should she wish it upon them. When given to using it with precision and focus, she may very well knock someone unconscious or create a haze over their memories for Jaromira is a master of the mind. These effects wouldn't be permanent, however, and will fade away given respite from Jaromira's field of influence. She may exert it is pure crushing force, of course, but those are not the only things she can do. Having enough control over her own Reiryoku to safely move outside of her own body, Jaromira can then mold that energy whilst its in the atmosphere by using her Reiatsu, which is how she manifests her spells without motion. Likewise, her Reiatsu can create echoes of her own thoughts turning them into sound that allows her to cast incantations without devoting her lips to the job. If one could see her Reiatsu, they would immediately be reminded of a network of pathways, like the surface of a data chip. She can express her Reiatsu in such a way as to allow it to connect with other objects so that she manipulate them without touch, which is the key behind her ability to sunder even the most powerful of barriers. Capable of fluctuating 33 times per second, Jaromira can adapt to any other type of Reiatsu exceedingly quickly, allowing her to bypass that Reiatsu, or in a more likely scenario, to rip it apart so that she doesn't have to deal with it. Coupled with her impressive ability to embody magic, and Jaromira's Reiatsu suddenly gains an incredible form of versatility, becoming gravity or fire or lightning at will.
Indomitable Willpower: Resolve. Determination. Strength of will. Aside from the pure strength of one's spiritual power, fights are often determined by these qualities. In the hands of someone facing a stronger opponent, their convictions may allow them to temporarily turn the tides and possibly eke out a win for themselves. In a battle between equals it is even more important as conviction quickly becomes that which decides the victor. Owing to her nature, Jaromira possesses an incredibly strong form of willpower, it is the first step in proving that she is the deity she claims to be. Excessively proud and self-centered, her will is strengthened by those qualities and affords her a great deal of fortitude both physically and mentally. She can weather assaults upon the flesh, though she is no more durable than the average Shinigami, and her mind is like a fortress for those trying to dominate her. A labyrinth of walls and towers that refuse to bow down. Her will, exerted on the environment allows her to pull in and dominate large amounts of Reishi whilst practicing Kidō, thus most of her spells are formed at a point well beyond their normal scope. This is said to be because she projects the aura of a king, and this makes the disparate wills of Reishi far easier to sway to her bidding. Likewise, her will is often infused into those same spells, granting her a greater degree of control over them. The typical mage utilises a fire and forget methodology, where Jaromira settles only for precise control. Her spells are hers until the very last moment of their own existence which is typically when they destroy their target. This has the byproduct of making her spells harder to cancel out as well, as Jaromira's willpower forces the spell to stay together or reconstruct in the face of anti-Kidō tricks, though it is by no means a perfect resistance.
Kidō Grandmastery
Kidō Grandmaster: When it comes down to it, science is about uncovering the underlying mechanics of something and unraveling them in such a way so as to create a system of rules that makes sense to anyone willing to pay attention to it. Or so it works in the Human World, at any rate. Everything changes when one enters the world of spirits. Though many of the realities of the Human World exist, one will be quick to realise that they have become malleable. The fundamental laws, such as those that exist for gravity, momentum, friction, even physics as a whole stop behaving as they normally would when presented with someone or something powerful enough to overrule the mechanics behind them. In that way, science, when considered by spiritual beings, is not making sense of something so that everyone can understand and follow it, it is the process by which one particular comes to understand these things; creating their own rules, and underlying mechanics in the process. This will often be challenged by others, as the rules won't make sense to everyone, but the only true rules in the spiritual realm are those created by Reiryoku and willpower. If one's will is strong enough, then their word is law, essentially. The only thing that can supersede them is a stronger will.
As a scientist herself, it only makes sense that Jaromira would seek to understand something as complex as Kidō through that same lens. Since her very first encounter with the art form known to Souls as magic, Jaromira has sought to break it down to its most fundamental components so as to create a coherent system by which to manipulate this power in the best possible way. As her Human life was dominated by the practice of hermitage, it was only reasonable that this system would exclusively follow her own thought process, without input from anyone else. This makes her accomplishment rather astounding in practice, because not only did she succeed in her endeavour alone, but she created a system that works without any noticeable flaw. Manipulation of energy both internal and external is efficient and quick, her control over Reishi seems both natural and profound, with a clear domination over just how easily it bends to her wishes. The mechanics, rules and laws of Kidō were all broken down before her and then built back up in ways to suit the purposes she envisioned for them. Incantations, motions, sentience and identity, all of these things pervade her spellcraft still, but in ways that clearly stand out from those who merely practice Kidō, whereas Jaromira seeks to define it.
In turn, one could say that Kidō very well defines her as well. The extravagance inherent of the spells speaks well of the grandiosity of her ego. The power and destruction that Kidō can be committed towards speaks similarly of her temper, and the spells inherent of Bakudō reveals her motherly nature and the truth of her cunning. The ease with which Reishi flocks to so many casters, the coalesced and disparate wills, they are a tale of caution for Jaromira's temperament. She isn't prone to remaining somewhere for the long haul, if it becomes boring, then it becomes a waste of her time. So too do allegiances and relationships fall through if she feels they have run their course. She is at best truly loyal only to herself, even if she does act the part of the mother behind closed doors. Speaking beyond the symbolical, her power is something that should be held in close regard. To ignore Jaromira is to invite demise, as everything unravels around you.
Her mastery is, at best, murky; a hopeful result of her long time spent away from the public eye in Soul Society. At worst, her skill in Kidō is something unfathomable, stretching into the depths of knowledge and closing in on the gates of divinity. Despite her rank within the Gotei 13, and even her isolationist nature as a person, it is more than clear that her knowledge of spells travels a stretch far greater than what is made available for public or the military. She encroaches and consumes the territory of the Kidō Corps and beyond. She is not one to be satisfied with an arbitrary number, instead she greedily laps up all that she can come to know. For Kidō is an eternal pursuit, one chased by many individuals each with their own governing laws and purposes. It is rare to find a spell that Jaromira does not know, it is even rarer to find a spell that is unique in purpose to her, for if she does not know a spell by name than she is more than likely to know a spell of identical purpose from a different creator.
Beyond theoretical knowledge, of course, lies practical application. Kidō has become everything for Jaromira. She has studied all of the Zankensoki and come to find each of its parts lacking, except for Kidō. To master it as well as she has, to break it down in every respect only to build it back up. It is unquestionable to think she would be unable to use these spells. It is almost blasphemous to believe she would limit their potential. Spells as simple as Shō and Sai becomes tools of complete domination and devastation in her hands. Rarely can it be said that she would ever need more than either of these two to completely decimate the ranks of her foes. But a master is not accredited on what they can do with the basics alone, but the security that they can pass even the most complex of their teachings down to the next generation. To witness Jaromira unleashing blazing torrents of flames and summoning bottomless oceans, is to acknowledge and accept that she is a master of her craft as she steps well beyond the realm of what one can achieve through natural means to embody phenomena herself.
Seirugi (精動, Spirit in Motion): Though the abandonment of motion is an incredible means of obscuring one's attacks, the fact remains that Kidō is primarily practiced at range. Once someone catches on, they need only keep their opponent at a distance in order to give themselves a means of fighting back. After all, a spell still needs to travel distance to hit its target. Thus Jaromira has a second method of obstruction to fall back on. Though her favoured approach to combat is one of wearing down an opponent until they can do nothing to her, she is also incredibly impatient and doesn't like to wait. She is proactive in her method, to wither her opponent down, she will actively hack at every flaw and weakness until all of their strengths are rendered moot. As such, it can be said that she enjoys being in the thick of the fight, for her lack of patience if nothing else. Despite her stature, and relatively ill-looks at first glance, Jaromira actually keeps her body in peak physical condition so that she might engage in hand-to-hand combat whenever it becomes necessary. Of course, it is only a facsimile of true martial arts, for Jaromira does not strike with her fists or legs, she only motions to do so. As the strike comes to an end, spells are manifested in an instant and with only the most minuscule of distance to travel, they quickly detonate in the face of her unprotected opponents. Just as one would with the abandonment of all motion, the act of becoming a flurry of motion grants her an advantage through an endless barrage of Kidō that is hard to keep up with or truly predict outright. As with all things, Jaromira has this trick memorised as a variety of patterns in her head. Spells are invoked through twitches of muscle and faint motion, a light strike conjures into being a Shakkahō, but more force will turn that same blow into Haien. Acting as a form of substitution, this gives Jaromira the means to fight on any front, regardless of whether it is at a distance or up close. This methodology does see regular use, even when not engaged against some up close however, as it is how Jaromira prefers to move during a conflict. As someone given to breaking rules and laws as it suits her, the imposition of the Kidō Corps would do nothing to prevent her using Kūkanten'i whenever she wishes, but doing so for relatively short distance travel is cumbersome. Instead, she simply applies other spells, through Norihaki, she is capable of flying by casting multiple iterations of Sōkatsui beneath her feet and hands, giving her a great deal of propulsion that she can increase or decrease through her acute control over those same spells, and may direct herself and provide balance through her limbs. Should she need something a little quicker, she might encase herself in a shroud of Tenran to move as the wind, or Raikōhō so that she might ride the lightning towards her target, appearing in a flash.
Mahōka (魔法化, To Become Magic): Generating an aura of Reiryoku, though exceptionally difficult, provides a master of Kidō the greatest possible range with which to cast their spells, without ever having to lift a finger. It can be also be tuned towards a different purpose, however. Rather than relying on it as a cloak within which one may manifest their spells, one can treat the entire aura as a host for a single spell. This concept is the original launching point for the Hakuda-Kidō hybrid technique, Shunkō, where the user would clad their body in an aura made out of Kidō and press that energy inward on themselves allowing it to resonate with their soul. This grants Shunkō-users a form of affinity, as the aura comes to reflect that which best suits them, such as Yoruichi Shihōin's aura embodying the lightning. As an art that relies on the external, using this method purely for Kidō is a far more difficult process which has made it an incredibly uncommon skill amongst Shinigami. The Mahōka practitioner does not allow the spell to resonate within them, instead it is about gathering a large mass of Reishi and driving it to take shape as a spell that best embodies them. Which spell they have the greatest affinity for is something only the user can discover but upon doing so, the aura takes shape and fully clads its wielder in that particular spell. In this way, Mahōka can be said to be a form of Spell Embodiment. As the user is immersed in the spell, as its energies seep into them and they mix together, the user essentially becomes Kidō. Incantations and names become unnecessary as the spell becomes part of a literal living being, its powers are then determined not by the strength of the words but by the strength of the one it cloaks. Jaromira's affinity is for none other than the most basic spell in all of Hadō: #1. Shō. As a near invisible push of force, activation of such an aura is characterised by the energy of raw Kidō seemingly dissipating, when in truth it becomes an aura of unceasing calm.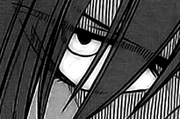 Her every movement is punctuated by an expression of unrelenting pressure. Making a fist, swiping at a target, pointing at them, all of these simple motions are enough to eke out powerful waves of momentum and gravity to punch and crush her opponents into the ground. Even the act of concentrating her gaze upon someone is enough to conjure the spell's effects into existence, after all she is Shō in this state. The stronger the action she takes, the stronger the result becomes. To point is to usher forth a gust not unlike the most basic form of Shō whilst to jab is to unleash a powerful bullet that tears through the body, bursting through stone and metal all the same. The stronger and harder she strikes, the closer Shō comes to becoming a heavenly wind that can sweep all things aside. Given her nature, Shō is a perfect tool for her. With perfect precision, accuracy, and the knowledge of other spells, she can easily erect a blast of pressure of equal strength to whatever is thrown her way so that she might cancel both attacks out, with enough "sharpening" of the force on her end, she might even pierce other's spells. Shō can also be used as a buffer and a repellent, redirecting the attacks of others by hitting them in just the right angle, or sending them reeling back from whence they came. Given the right circumstances, she can even deflect certain attacks, sending them right back at their masters. However, Shō, despite what Jaromira can achieve with it does little in the way to eat at her energy reserves, and for that it is incredibly easy to maintain. Of course, she happens to have been blessed with an affinity for more than just the one spell.
The second of her affinities is tied to Hadō #54. Haien, which is often mistaken for her only affinity as it is the only one that can actually be seen, and Jaromira is more than likely to use them both at once for the fact that combining them is a most potent form of power. When Haien is embodied, the raw form of Kidō shifts into a radiant raiment of royal purple, that gently swirls around the petite woman. The flames are calm and flow almost like water, for the sanctified fire need not rage, instead it purifies. Her body, cloaked as it is in a weave of flames gains its properties and thus inherits a near-perfect immunity to other Kidō spells that harness the power of fire, such as Shakkahō or Kongōbaku. As well, the natural element itself becomes utterly useless against her. She gains all of the expected offensive effects as well, and freely she may usher forth fireballs, waves and torrents, conjuring up great firestorms that consume and destroy all, for they are the flames that end. Passively, of course, the flames are a great source of offense and defense, for the flames will incinerate anything it touches which makes attacking Jaromira up close incredibly risky. Likewise, should she try to touch them. She can also usher the flames to defend her, blocking attacks with it, burning through them before they can touch her. Whether it is some spiritual ability or a physical object rarely matters; all things burn with enough fire. Through alteration, these flames become something else entirely, almost sentient creatures and objects that lunge forth to consume everything in glorious fire as Jaromira wills.
Haien's greatest effect, when combined with Shō, is not the flames themselves but the immense heat that is packed into them. The abolishing flames are those of the purest quality, they are the flames that bring an end to all things so it only stands to reason that the heat streaming off of such incredible fire has to be likewise incredible. Merging Haien with Shō, Jaromira's aura becomes a shimmering glow. Each push is a terrifyingly warm heatwave fit only to melt and roast the flesh of her victims, disintegrating even their bones and very ashes until nothing is left behind. Of the two, Haien has the greater affinity with Jaromira as even her Reiatsu seeks to etch it into its form, taking on Haien's heat as its own. At this point, Jaromira's Reiatsu possesses a startling resemblance to the unbearable heat of Zanka no Tachi, the greatest fire Zanpakutō in existence. A heat that caused all of the Seireitei to dry up in a flash, and threatened to extinguish Soul Society if left unchecked for too long. It is no surprise that with power such as this, Jaromira was bound to end up in Muken.
Master of Hadō: Destruction is an inherent trait of all things, no matter what that thing may be. The natural forces of the world all have the power to bring about immense destruction, and frequently do so, it is a trait of both beasts and men, even spirits and the lofty Shinigami are prone to enacting that primal force upon the world around them. Dragons, Gods, and other Heavenly beings are no different from their sinful brothers, the Hollows and Togabito; all beings exist with the capacity for destruction and it is rare that this potential goes unrealised. For Shinigami, there is no greater expression of that than the art of Hadō; "The Way of Destruction". It is expressed in forms that represent the nature to destroy in all walks of life, even in its most base form, Reishi is destructive, it cannot co-exist in a realm with Kishi unless Kishi is dominant force of energy as Reishi actively tries to destroy Kishi, prohibiting objects made out of it from entering the spiritual realms. Hadō spells then, are usually unleashed in a form that matches the destructive power of nature itself, cutting winds, raging seas, blazing infernos, piercing earth, storms of ice, and rippling bolts of lightning, even expressions of the sword and energy itself are given unto those who practice Hadō. A well studied master of the art stops being something as simple as a caster of spells, instead becoming a creator of phenomena; a force of nature unto themselves.
This is a classification that Jaromira greatly enjoys, so prone to her delusions of grandeur as she is. With but a flick of her wrist she can bring forth an extravagant array of explosions, igniting the world around in a truly glorious blaze, or perhaps drowning it beneath crushing stone and monstrous tides. With her power, each spell stops being something localised and simplistic, they are each the epitome of nature's aspects, and through them she can bring forth the greatest destruction. It is an often talked about rumour that her power is a result of "resonance", an ill to-do rumour that claims Jaromira's own desire for destruction was so great that Shūryō, the spell that achieves the highest form of destruction, did not claim her soul because her lust exceeded its own. In truth the rumour is baseless, though Jaromira wouldn't dissuade its spread. All things in the world exist under a form of balance, even destruction has an equal and opposite: creation. Just as the elements can take life, they also have the means by which to give it. For those aspiring to the greatest levels of Kidō, it is only fitting to prove their worth through revealing the supportive and healing properties of spells long thought capable of only death.
Just as she can obliterate a foe with the myriad elements, she can also use them to protect others. Through the flames she can seal up wounds and offer warmth; the ice and earth might be risen as barriers and fortifications to impede the attacks of others; the waters and winds too can offer a similar form of protection in addition to providing succor and healing through their divine and sacred associations, lightning can invigorate and bolster, and energy can be restored when gifted in its purest form. Even the essence of a sword, with its sole purpose seemingly to cut, can be raised as a barrier to protect, ingrained in vision as a wall of steal. Her knowledge of these kinds of spells stretches on greatly, from the 99-spells approved for use by the Gotei, to the spells considered hidden and jealously guarded by the Kidō Corps, even that ancient form practiced only by those in the shadows of the Rukongai, and those rare and secret spells of Urahadō (裏破道, Hidden Way of Destruction) which evoke the powers of the most divine creatures in the hands of a practitioner of Kidō. All the more reason for her to have been locked away then, for the power that she has access to would make her a frightening enemy of Soul Society indeed, and a greater threat still to the balance of souls.

Shō Mastery: The most basic of all Hadō spells, the easiest to learn and the simplest to master, at least in the conventional sense. As has been established, Jaromira has an incredible affinity for Shō, as it very well reflects her as a person. Shō is a projection of kinetic energy; of force. Jaromira is a person who subjects her will upon others whether they wish to listen or not, she is forceful and direct, pushing towards whatever she desires, regardless of what she has to trample in order to get it. A spell that so perfectly reflects that? Jaromira couldn't help but make it her own. Apart from embodying the spell and turning that into an aura, she can use it to accomplish many spectacular feats by wielding the spell by itself. All of the expected accomplishments are there, from repelling sword attacks and dispelling Reiryoku based strikes with an expression of Shō that possesses equal strength, to repulsing her enemies as if she controlled the wind and generating enough force in such a small form as to puncture objects that get in her way. One would assume that her mastery over Shō begins and ends with that, and that it would be best expressed through her aura where it is harder to identify, but there are things she can do with Shō that her frail physical body could not handle. Shō as an expression of force can be used to embody the entire concept of that, rendering all other spells that accomplish the same feats unnecessary for Jaromira. There is no magnitude or strength that she cannot evoke from this single spell, so keen is her control over it. With enough deliberation she has even managed to recreate the Hollows signature Cero — an ability that embodies raw might to an extent so great that it can literally push objects out of existence. Contrary to its appearance, Cero is more than a simple beam of energy, it is Reiatsu condensed and packed so heavily that it becomes an incredible destructive power of kinetic energy. With her own mastery over Shō, Jaromira can emulate the power of a Cero, granting Hadō #1. such power as to punch holes through the strongest of warriors, burst through the greatest of defenses, and pierce the hardiest barriers; it is a testament to her strength to realise that with even the most basic spell Jaromira could outright obliterate many of her opponents. She may also corrupt the purpose of the spell, altering its form so that it becomes more than momentum, but rather different forces of kinetic energy, such as sound. Creating screeching vibrations that deafen those who come close or cause their bodies to break apart and disintegrate. More than just replacing other spells that rely on force, Jaromira can greatly bolster the spell to a degree as to make even wind spells redundant, for she no longer needs it when she can bring about momentum so widespread that it becomes the sky. It is no wonder than, that her most oft used method of engaging in battle is little more than a combination of Shō and Sai.
Haien Mastery: Among all those spells within the school of Hadō that utilize fire, there is one that possesses the greatest flame of all: Haien. In contrast to the prideful flame of Shakkahō, the raw flame of Kongōbaku, the radiant flame of Ōkasen, and the pure flame of Sōkatsui, Haien is the flame that brings all to an end. That which among them carries the most deadly fire and the most intense heat. Even those fire-based spells that rank higher than it such as Sōren Sōkatsui and Ittō Kasō are ultimately rendered irrelevant in a discussion revolving around the strength of their flames. These are the flames that bring an end in the most absolute sense. To be caught in Haien's grasp is be consumed until there is nothing left. A fire so hungry and greedy that it laps up the life of its victim, incinerating flesh, blood, muscle and bone. In the hands of someone able to feed Haien's enormous thirst for Reishi, its hunger is unrelenting and truly outrageous to witness. With but a flicker of its almighty heat, it can incinerate a man right down to his core, eradicating his very soul in the process. It is said that it can even erase the history of its victims, striking them so thoroughly that they are removed from the annals of time itself, erasing the memories people have of them, and even destroying those connected to them such as their children, who find themselves unraveled by Haien's effects on a conceptual level. For Jaromira, a woman who detests mankind, a woman who obeys no laws other than her own. She who believes herself a deity? Haien is a perfect companion. Just as she consumes everything in her pursuit of knowledge, Haien does the same to its victims until neither of them leave anything behind in their wake. The majestic purple of this despicable fire reflects her perfectly and it is no wonder that she shows this most potent flame no inkling of fear. She carries it as if it were a torch, wears it as if it were a raiment. Perhaps the greatest feat, however, is that she was able to twist its purpose. Haien exists only to destroy, but all things are part of an eternal duality. That is an undeniable fact, and one even Jaromira is willing to accept. To destroy is to usher in creation, to create is to bring forth destruction. Haien is a spell that can only truly end something, but that in itself allows it to be used to aid. Its body, a flowing orb of liquid flame, is cast upon the bodies of Jaromira's target and they find themselves purified. Cancers are erased, poisons burned out, and ailments excised. That is perhaps the truer purpose for a spell such as this, not a flame to end, but a flame to excise; be it people, or their afflictions.
Shūryō Mastery: The higher ranked a spell, the more difficult it becomes to master. This is expected, of course, as complexity continues to mount the higher someone climbs up the road of any art form until they overcome all its obstacles. In Kidō, however, there exist spells that are exceptionally difficult to not only master, but learn in the first place, because of the conditions attached to them. These spells are inherently complex, of that there is no doubt, but their problems usually stem from what is required to use them. In the case of Hadō, its greatest spells are those that require sacrifice. The caster must give up something in order to reap the benefits of their success. Among those spells, none are harder to learn than Shūryō, the infamous Hadō #99. Some spells require sacrifices of limbs, some take a person's sense, but Shūryō asks that they sacrifice their very soul. In exchange, all of reality becomes that caster's sword. For a single instant that colossal forces of all of life itself becomes a tool to extinguish a single entity. It is an overbearing might that so very few beings could ever hope to overcome. Then, it makes sense that in exchange for absolute victory, an absolute must be given up. This presents a problem, as one cannot master something without practice, but one cannot cast Shūryō without it claiming their life. It is exceedingly rare to see this spell used at all, a truly perfected cast of the spell, to this day has never been seen. Even Jaromira, with all of her vaunted claims to Godhood could not cast the spell without flaw, which ultimately allowed Roshan Bamshad to survive, albeit only through the aid of Quincy: Letzt Stil. For all her hubris, Jaromira will be the first to admit her failures with that spell. But that speaks only of her commitment to turn that into dominance over it. That very spell is the reason she is undying, why there is an irrevocable scar on her soul. For the last five hundred years, she has spent every waking moment inside Muken running scenarios in her head. Though all of what she has achieved, is at best, theoretical. She eagerly awaits the day when she can put it to the test.
"Territory Creation": In all the skills of the Zankensoki, it is rare for one school to overlap with another outside of a mechanical level. Zanjutsu has crossovers with Hakuda, and they both likewise crossover into Hohō and Kidō, but it is rare that they interact well with each other unless an individual practitioner urges them to do so. Then it is not uncommon for Shinigami to believe that everything pertaining to the Zanpakutō and the Inner World is the sole purview of Zanjutsu. But in reality, this is not strictly the case. A Shinigami has the means to connect with their Zanpakutō regardless of which schools they specialise in, and Jinzen is something all Shinigami must study, at least at first, so entering the Inner World is not something restricted by any means. By recalling the memories of her time within that realm, and pouring forth her power, Jaromira has created a spell that allows her to emulate the legendary effects of Chirijiraden (塵地螺鈿飾剣, Raging Inferno), though it is an intensely draining effort. A spell that encompasses matter manipulation, reality warping, even the manifestation of desire and rewriting laws. An immensely profound and extremely risky maneuver that ultimately allows Jaromira to dredge up her own Inner World and replace the world around her with it. Like a bounded field, it seamlessly melds with the world around it, but the outside world's laws no longer apply. The only things that matter in this realm are the whims of Jaromira. Her word is law, her will is absolute. Should she wish for it, her opponents will be rendered unable to do anything but crawl. It takes a truly incredible willpower to resist her in this place, truly the best option is to attack the walls of the bounded field itself, should one prove strong enough to perceive them for to face her within her territory is to grant Jaromira the ultimate advantage.
Bakudō Mastery: The second rule of all that exists is the inherency of creation. Just as everything within the natural world possesses a predisposition towards destruction, so too does it provide the means for giving life. All of the elements of the world create an environment of coexistence, such that each provides a part of the whole and nothing is solely dependent on the other. Even Humanity for all its chaotic and destructive ways is simply a part of the cycle, as all things come to adapt and change and new means of coexistence are brought into being. This is ever present in life as a desire to pass on one's will. Humans and beasts both sire children so that their lineage and their ideals will continue on, generation after generation. What better way could this be expressed than an imposition of one's will on all things? In the unmalleable world of Kishi, Humans frequently flatten the earth to make way for their own creations of stone and steel. In the realm of spirits, where one's own word is the only law? It is perhaps best seen expressed in the art of Bakudō; "The Way of Binding". It is best actualised in forms that represent the ideas of their casters in physical form or as the concepts behind them. Thus it can be seen that these spells take the form of crystal rods, iron weights, binding chains, or billowing smoke, if not them then they appear as abstractions still forming in the mind, walls of light and darkness, memory given form, and conceptual shapes. Thus Bakudō is the act of bringing one's will to life, and a master well versed in the art can do so much more than simply borrow the conceptual constructs of others.
For that childlike Goddess that claims to stand above all others, there could be surely no better expression than Bakudō. With a will so dominant, it is no surprise that the defenses she creates are treated as if they were impenetrable fortresses rather than the simple wall that they were imagined as. To have Jaromira unleash a Bakudō is to annihilate that entire avenue of attack, forcing her opponents to adapt and divert lest they be rendered utterly useless in the face of her unparalleled magic. She earned the title of "Ichibōsenri" (一望千里, Boundless) because her mastery of Bakudō is so astounding that there is no barrier she cannot construct, and as a result, no barrier that can truly bar her passage. Every known barrier in Soul Society has fallen to her on multiple occasions, and long before her war crimes came to light, the noble houses of the Seireitei had been clamoring for her arrest as she forced them time and again to reconstruct their paltry defenses. Only for her to break them down every single time. This idea that she can break what she can construct is not something specific to barriers, however. It applies to all of her understanding of Bakudō; the power to turn her defenses into weapons. To use the mightiest protections to sunder and destroy. After all, even for Humans, a shield can be made to kill. To sever, break, and crush. That is the potential that exists in potential, through whim and will, Jaromira can bring about devastation instead of retribution.
A barrier occupies a space, protecting whatever is behind it from harm. In Jaromira's hands it can be used to sever that space, slicing through reality and whatever poor sap happens to be in the way. Spells that bind and restrain are transformed into malicious and despicable attacks that remove their opponent's ability to function and then end their lives, strangling them, crushing them, or even out right obliterating them in certain circumstances. A seal is seen as a spell that captures its victim. It may be active for a very long time, but the person trapped within is nonetheless safe from harm; the epitome of a non-lethal end to conflict. But Jaromira, in her ferocity treats these same seals like her own iron maiden, locking her victim in place and then crumpling them within the confines of the seal. To say that she can mangle her enemies is not an exaggeration, to hear tell of her stories of turning men into cubes of meat is not a lie, just a simple grim truth of what she is capable of in the right setting. As with her study of Hadō, Jaromira knows a great plethora of spells both numbered and beyond. The Ura Bakudō (裏縛道, Hidden Way of Binding) in particular is something she takes great pride in having come to understand, after all many of the creatures that lend their power to it are peaceful in nature. To be able to twist that sacred trust? That is no easy feat.

Sai Mastery: Though it is taught as Bakudō #1, Sai is an incredibly potent spell. Simple in function but profound in purpose. Using one's own Reiryoku as a commanding force, they take over the surrounding Reishi which becomes actualised in purpose, surrounding the body of a victim and, acting as an invisible force, restrains them. Seizing control of the victim's limbs so that they can be locked behind their own back. It is a spell akin to possession, and for a master it becomes that and so very much more. Even those unskilled in Kidō can use Sai to restrain multiple individuals. For Jaromira? She could easily seize control of an entire army and render them incapable of fighting with their arms tied behind them. To its credit, Sai is a spell that does not require that the caster maintains its seal in order to continue binding someone, instead relying on Reiryoku passively given to the spell by its user. This is an incredible boon for even the weakest of mages for it allows them to continue acting without impeding themselves. In Jaromira's case it is an expected trait as her great power allows her to overcome many similar weaknesses in other spells. To use Sai to its fullest potential is to pervert its purpose. She can force it to continue pulling back a victim's limbs until they dislocate or, worse, snap. She need not restrain someone by only their arms either, she can bind their legs, or treat the spell as if it were a full body strait-jacket and rope them up completely. From there, it is a very simple matter to squeeze the life out of them, just pulling and pulling until the air is forced out or their own limbs snap and crush the rest of the body. Sai is best perhaps seen as the unreserved brutality that Jaromira just barely keeps in check, for though she can murder someone so easily, she is rarely so uncouth as to actually eliminate them in this fashion. No, Sai is her support. It is her wakizashi to match her Shō's katana. It holds up her opponent, locks them down, and prevents them from retaliating as she hammers them into the dirt with invisible bursts of kinetic force.
Barrier Mastery: Bakudō is seen as the home of any spell that primarily serves a function of support. Spells aimed at defense, entrapment, subterfuge, healing, and anything else that aids a Shinigami in their duties; whilst all spells that have a primary offensive role are part of Hadō. Barriers are a major part of the Bakudō repertoire, but so very few spells actually become part of that official roster. Those that do are extremely limited in scope. They provide an immediate defense, first and foremost, and rarely are they used as more than simplistic walls in form. The power of barriers goes well beyond that measure of power, but perhaps that's why so little of them are permitted for use outside of the Kidō Corps hallowed halls. Though she has never had access to those halls, at least not officially, Jaromira acknowledges the deeper strength that can be found within barriers and has come to make that strength her own. At its heart, a barrier is meant to cordon off an area, sealing it away from outside interference. The problem with the barriers employed by Bakudō are that they are grounded in physicality. They are meant to block something now, in the present, and that is usually a force of raw power. This makes sense, for the Gotei 13's primary enemy is the primal Hollow which rarely has the will to do anything more than attack in a straightforward and predictable manner. But for those with the mind to look beyond that admittedly small area of expertise, barriers provide the potential for so much more. A barrier that covers all directions can block an attack from all those directions. A barrier that is used to hide, can erase a localised space from the collective consciousness, making it appear invisible to the naked eye, and specialised instruments, even preventing divination from tracking it down. Jaromira's barriers, embodying their ideal to the fullest extent, can even cut away at the most abstract ideas with their effects. In an experiment she cast a wide barrier with the express purpose of "erasing inhibition", within a matter of minutes the village that was encompassed by the barrier was a mess of flames and death as its inhabitants lost their restraint and ushered forth the madness in the recesses of the mind.
At all times are several minuscule barriers constructed and weaves together within Jaromira's mind. Meant for the purpose of blockading herself from the mental suggestions of others. Illusions and tricks of the mind are rendered utterly useless against her, and those powerful spells used to hamper her self-control or to extract information are little more than faint whispers that achieved nothing. These barriers are not impossible to breach of course, but they are very, very delicate and intricately woven in such a way as to make disturbing them a very poor course of action. A failsafe of sorts, that would render Jaromira little more than a vegetable should it be triggered. That is, the barriers themselves are formed in such a way as to create a lattice around Jaromira's own mind that if disturbed in the wrong way would seal it off completely. This renders Jaromira dead, essentially, but also locks away any possible chance that her opponents would have of seizing her knowledge, or take control of her. Given her state of undeath, it is of course, only a matter of time before she restores herself from even that sort of state, however. Thus it is a road best travelled by only the most practiced and careful assaulters of the mind; then again, disabling someone so powerful might as well be a boon of it is own. From the tiniest of shields, to the greatest of palaces, Jaromira cannot be underestimated in the construction of her barriers, for they gleam across all creation defying it to stand up and fight against her. Objects, concepts, space, all of it is rent asunder as her desire to protect, or kill, is exerted. Should she will it, even spells that were not barriers may become imperturbable defenses.

Tentera Hirōka (天寺緋廊下, The Heavenly Temple's Scarlet Corridor): Within even this advanced art are layers that rise above it, however. Known as Wards (堅塁, Kenrui), or Shubidō (守備道, Way of Defense), they are spells that epitomise the defensive philosophies of magic; Complex by nature, they are often something cast before a battle ever takes place, preconceived to utterly neutralise parts of the enemies arsenal before it can be brought to bare. They are difficult to create normally, and the byproduct they are most known for — that is, weaving many of them together — is even harder to achieve. As someone who seeks to excel in all fronts, Jaromira has come to hone this craft with an incredible set of wards for herself known as the Tentera Hirōka, a series of wards that comprise a total of eighteen layers. Each one woven intricately over the last to complete a complex, but incredibly fortified network that protects Jaromira from harm. The set up is divided into three parts, with one barrier that serves a specific purpose in two of the parts, and the bulk of those wards being devoted to the defense of Jaromira in combat. The first ward, or the outermost layer, is not a defense, strictly speaking, but a form of anti-ward which is meant to eradicate the barriers of her opponents, even the rare wards she would encounter in the hands of advanced mages. It is a barrier that was constructed with the ideal of the "ultimate offense", which would require an equal level of sacrifice. Thus, in practice the outermost ward is a failed barrier, for it provides no defense to its wielder but is not without benefit of its own. The barrier is linked to Jaromira's Reiatsu, which is capable of fluctuating up to 33 times per second, giving rise to all manner of configuration within the barrier which allows it to connect to the barriers that others have made and then attack them as if it were a virus. Given the rate with which the barrier can change its structure, it is unlikely for any barrier Jaromira encounters to last more than a minute at most. Conversely, this is why she prefers to fight at close proximity to her enemies, as her barrier must make contact with that of her opponent to destroy it. Typically this outer layer is invisible, as it lays dormant until it becomes necessary, then taking on a rainbow-coloured hue once it becomes active. As the barrier provides no defensive capabilities of its own, it can go ignored when considering attacks against Jaromira and most forms of attack will simply pass through it regardless.
The second part, or the bulk of the barrier, is sixteen layers of perfectly interwoven shields that have been given the purpose of "immunity"; they protect perfectly against all forms of attack that they should run up against, but only as their purview permits. After all, one cannot have a barrier so strong without it faltering elsewhere. In exchange for this ability to protect against what most would assume is "everything", they are actually given the most acute weakness. Each of the sixteen barriers is possessed of a singular flaw, that if they happen to be struck by, will instantly destroy them for these barriers are also incredibly fragile. These flaws come in the form of differing types of attacks. One barrier is weak against fire, but immune to everything else, so an attack of fire will instantly shatter it — regardless of the immunities of the other barriers that should have negated it — for each of the barriers are interwoven in such a way as to perfectly mix together. It is very rare that someone should come to acknowledge the existence of all of these barriers, as a result of their nature, the first attack of a battle often sees multiple of them vanquished immediately. But there-in lies its strength. As they possess an all-encompassing nature, and need to be destroyed to truly reach Jaromira, battles against her quickly stop being about power and become about diversity. If one relies purely on the elemental forces, then they will be unable to reach her. If one should rely solely on the sword, then they will not reach her. One need not be powerful to defeat these numerous shields, they simply must be knowledgeable and versatile.
The final part of the barrier, its innermost layer, is much like the outermost one. It is a barrier of precise purpose, that of dismantling seals. As Jaromira is functionally immortal, she can't be beaten in battle through conventional means. To cut her down is to see her rise and rise again until her opponent can no longer swing their sword. To incinerate her is to watch her reconfigure herself before you. It is futility. Thus her primary weakness in battle is that she can be stopped, even if temporarily. Sealing spells confine their victims but do not kill them, leaving them unable to battle. The innermost barrier is a fine-tuned weapon that disrupts and destroys any form of seal that tries to capture her, but is likewise hampered by this same nature, meaning it provides no other defense outside of this role. This barrier is connected to the sixteen that proceed it, and uses them to sustain itself via that link. So long as one of those previous barriers remains standing then Jaromira cannot be sealed away. In effect, Jaromira's wards are her attempt at forcing someone into a battle on her terms, a battle in the halls of a corridor.
Gendō (原道, Way of the Origin): It is inevitable that people should question their origins. Since the dawn of the very first civilisation, Humanity has wondered what came before and shaped their own reality through mythologies. Every culture in the world has its myths, tales of great heroes and villains, of impossible feats performed only by those mightiest of spirit and truest of heart. They coalesce and overlap between cultural spheres, many myths are the same across countries, sometimes with deviation, other times simply under a new name. Each of these mythologies tells of creation; of how the world and everything in it came to be. In its eternal search of the truth, science too has sought to explain the meaning behind everything's existence. Even Soul Society, the seat of Heaven, has mixed tales of its origins. Some believe it is an incarnation of continuous cycle like the balance of souls, whilst others believe Soul Society was merely created, a recent construction dating a mere few thousand years. Whatever the truth happens to be, in the end, doesn't matter. For belief in itself inherently brings things to life, making imagination into reality. Just as words bring permanence to a concept, the mind is able to give birth to those concepts in the first place, and the only thing needed to make them truly real is willpower and Reiryoku. As the first Humans walked the lands of the Soul Society, the mythologies they concocted within their hearts became a reality, supernatural forces constructed on belief and will. To see this magnificent phenomenon in the modern day is rare, as the primary cultures of the world have become set in stone and Humanity gradually moves further and further away from mysticism in that age old sense. But the creatures they gave birth to, the myriad Gods, beasts and identities live on even now.
As the girl who would be God, it has been Jaromira's greatest effort to encroach upon this territory. Much of her formative years within Soul Society were spent solely on the machinations of the Gods. Theories and experimentation, inquiries and all manner of probing. She sought to understand the mythical beings that blended in so well with the reality of Heaven, to understand why the throne of all was held by the Soul King. Rather than dictating the flow of Reishi and the form it shall take in order to cast magic, this style takes an approach reliant on suggestion. A sympathetic form of spellcraft that Jaromira employs by shifting the state of her Reiatsu so that it becomes an impression of something else. The disparate wills within Reishi are intended to recognise this new energy and flock to far flung memories and beliefs that were once prominent parts of their lives. She suggests a form and the environment makes it a reality of their own making, and through this Jaromira can bring out the divinity inherent in nature to make even the conceptual powers of ancient Gods a reality. The will of the weakened masses coalesces towards a desire to see the past reformed in front of them, an overwhelming nostalgia from deep within the subconscious. Jaromira with her own indomitable willpower and a considerable application of Reiryoku acts as a conduit for that will, taking it in as her own, and then unleashing it upon reality.
Thus her spells become conceptual and divine magic, manifested on a level outside of the paradigm that is Reiatsu versus Reiatsu. She may forge for herself a bolt of energy that is steeped in the properties of the legendary sword Gram, allowing that single bolt to fell even a Dragon, just as the sword was used to slay Fáfnir. Likewise she could cast a spell that acts as a recreation of the ring, Andvaranaut, and focusing on the results of its curse, use it as a means to transform herself into an incredible facsimile of a Dragon, just as Fáfnir, who began as a dwarf, had done. In both these cases, these effects happen not because of abundant application of raw power, but because they are believed to be fact. Gram is a sword capable of slaying Dragons, and as such a Gram-infused spell may divine those properties. As Fáfnir transformed into a Dragon to protect the ring that had overtaken him with its curse, so too can a spell that recreates this event. Owing to the vastness of mythology and its incredible variety, this form of magic finds its roots in almost all schools and types of the craft from thaumaturgy to necromancy and beyond. They tend to come with many underlying effects to them, as grandiosity often plays its part in dealings with Gods and legends, but the spells aren't weakened by this trait; they merely exist as as if they were a matter of fact. They are Heavenly machinations, however, and not without costs of their own.
Though Jaromira is incredibly strong willed, she is still gathering the collective consciousness of many trillion spirits and must constantly contend with that power lest she be consumed by it. In this respect Gendō is not unlike the nature of Hollows, forcing Jaromira to contest her will against the masses that she has gathered in order to stay afloat. Should she lose, then she would be sublimated by her own consciousness and left as little more than a husk. These magics are also dependent on recognition. Though Jaromira may make a suggestion, a will cannot be receptive if it does not recognise what is being suggested. Many of the divine creations she could conjure can be done so anywhere, as such was the prominence of the likes of Zeus and Odin to be known the world over, but for the likes of the aforementioned Andvaranaut, to be able to conjure a power capable of transforming her into a true Dragon and not a mere imitation would require that she be immersed in the Nordic cultural sphere, as it is relatively unheard of otherwise. Thus her repertoire at any one time is always limited by what surrounds her. As well, the power she has manifested is incredible, often ignoring the rules and metaphysical laws that govern the spiritual plane to recreate events as beheld in the mind's eye of innumerable long dead beings. To lose concentration for even a moment would spell catastrophic disaster as such tenuously grasped divinity can only be held in the most careful of hands, lest the universe itself seek to rend it asunder. Given these facts, the original root of Kidō, a supportive role that focuses on surprise attacks, is often where this craft finds itself in Jaromira's hands.
Zanpakutō Abilities
Tantoride Gūjinkiyo (嘆砦偶人聖, Lamentable Fortress of the Sanctified Puppet) is the name of Jaromira's Zanpakutō. It once took the form of a tsurugi of standard shape, possessing a double-edged straight blade. It lacked ornamentation, and came with no guard. Its hilt was wrapped in a shimmering blue cloth, and its kashira was sharpened into a spiked protrusion, resembling a fang. As a woman who pursues mastery over something with unrivaled fervor, it makes sense that she would have unlocked every secret of the blade that carries a fragment of her soul. But as a woman who despises combat by arms, it makes more sense that she would forego its use entirely in favour of the means that suit her best. Though she was content with using it during her early days as a Captain, especially as lauded mark of her station, it has fallen into disuse the more she attached herself to her science and the art of Kidō. One of her many experiments allowed her to do away with the blade entirely, in a distasteful mockery of the pinnacle that masters of Zanjutsu seek to attain. Gūjinkiyo was forcefully sublimated back into Jaromira's soul, though not in the truest sense. Its physical form, the Zanpakutō, was destroyed and Jaromira herself was remodeled to become Gūjinkyo's container. In that sense, she is a Zanpakutō and may harness all of the powers of Gūjinkyo as she wishes. She has no need for release states, and may as well be likened to living in a permanent Bankai state. This gives Jaromira great illusory-based powers that she may cast as freely as any of her magic.
Shikai: Jaromira possesses the ability known as Gentei Han'i (限定範囲, Limited Scope). It is a power that does not discriminate between friend or foe, anyone that happens to look upon Jaromira is susceptible to her Zanpakutō powers, as sight is the catalyst of its activation. Those who are blind, or can somehow manage not to look upon Jaromira, are thus immune to her Zanpakutō. Those who see her are considered "marked" for a period of sixteen days, within which time, if she activates Gentei Han'i they will be afflicted with its effects. Gaining distance from her does not prevent its effects, so long as Jaromira and her target occupy the same dimensional space. This means that, if she activates it in the Human World, and her victim was in Soul Society, the victim would not be inflicted with her illusions, however, if Jaromira should enter Soul Society while her power is still active then the victim will be caught up in its wake. The illusion itself is relatively subtle in nature, one that alters perception over several minutes. Taking four minutes, eighteen seconds approximately to complete, the illusion slowly causes the victim to "shrink", their sense of vision lowers and lowers continuously, as well the body begins to feel stiff and ridged and the sensation of flesh becomes like plastic. The victim is made to feel as if they were a toy, no taller than eight inches (20cm) in height, and their ability to move becomes functionally restricted. It is not that they can't perform those functions, it is simply that their body resists the idea, causing a delay. To activate this power, Jaromira merely needs to recite the name of her Zanpakutō: Gūjinkyo.
Bankai: The power of a Bankai often increases the strength of the Shikai, while bestowing conceptually similar, but functionally different abilities of its own. Jaromira's altered the form of its illusion so that it would have a more profound effect, as well as granting use of a second layer for those who managed to break through it. These abilities were activated sequentially, meaning that the second layer would only activate after the first. As the powers of the Bankai were separate from those of the Shikai, they could use the same underlying mechanics of activation without interfering with one another. Having subsumed those powers, the means to use them has only changed in such a way as to meld them together with Jaromira. The first layer, can only be activated on those who are already in the midst of Gentei Han'i, forcing them to experience its illusion instead. As previously, it is a powerful illusion that alters the perception of its victims. They see the world as if it were a mirror, ten seconds after the effect becomes active that "mirror" cracks, breaks, and shatters. The victim is forced to perceive the world through broken shards, only ever able to see bits and pieces of the outside world, and often at odd angles on top of that. Should the illusion be broken by any means, then the second layer is activated. Originally, this culminated in perspective changing such that "false became true" in a localised area, giving Jaromira the means to summon her Zanpakutō Spirit into the physical world to fight on her behalf. Given its sublimation into her body, this power has changed so that the effect becomes an altered perception of Jaromira's own form. At will she is able to change any part of herself to reflect the body of her Zanpakutō Spirit, an arm changing into a gargantuan blocky construct. The layer's rule doesn't exist for her, and she may use this effect whenever she pleases, and just as she would her normal limbs, she may attack with Kidō even as her arms and legs becomes those of a colossus. With such a power behind her, it is clear that her Zanpakutō Spirit is essentially dead, its body, its will, and its entire consciousness consumed by its master like a raving monster. Just as it was, the limbs she alters become incredibly durable, harder to break than the strongest alloys on Earth and possessed of an equally incredible might. She may also reconfigure these limbs into different shapes as it could, so that they become better suited to different purposes, a cannon to better make use of her Kidō, steel branches to better ensnare her prey and the like.
Trivia
Izakata Hizakura used to affectionately refer to her as Jara (ヤラ, Yara).
Jaromira is a Slavic name meaning "peace", or, "world", whilst Dragan is a Slavic surname meaning "precious".
The colour associated with Jaromira is Brink, a shade of pink which, in Japanese colour culture, represents health, children, and, eroticism, it can also be considered a light or vibrant red which has its own representations along the lines of anger, excitement, passion, and, strength.
According to Otoya Kurogane's Fullbring, Dirty Accountant, Jaromira possesses a Price Level of 122,000.
Jaromira's Esoterology comes from User:Ash9876's own Esoterology article from the Fairy Tail Fanon wiki, though the translation used for its meaning has been changed. Its use was granted with permission.
In Japanese, Jaromira would refer to herself with the pronoun chin (朕), it is an archaic word that was used only by the Emperor of Japan, mostly prior to World War II.
Jaromira's theme, as chosen by the author, is Nightmare Fiction from the BlazBlue: Continuum Shift OST.
Images on this article were drawn by Luminent-Soul on DeviantArt on commission from the author, and by User:ShonenChicoBoy upon request.
Appearances
Gallery
References
Community content is available under
CC-BY-SA
unless otherwise noted.